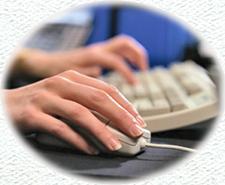 ANDA ENGINEERING LTD.
is a Consulting Mechanical/Electrical engineering firm with professional engineering registration in the province of Ontario, and province of Newfoundland and Labrador, Canada.
We are a completely automated electronic office that provides professional design services for commercial, industrial, institutional, recreational and residential type buildings. Our CAD stations and design engineers are networked to allow the flexibility and sharing of resources, expediting the completion and quality of our projects.

---
Mechanical design services:

Heating
Ventilation
Air Conditioning
Plumbing
Fire Protection

Electrical design services:

Lighting
Power Distribution
Emergency Power
Life Safety System

Anda Engineering Ltd.

5125 Ardoch Road
Ardoch, Ontario
K0H 1C0
Toll Free: 1-888-212-0044
Tel: 613-479-0161
Fax: 613-479-0162
---
HVAC • Plumbing • Fire Protection • Electrical • E-mail
PLEASE NOTE: Due to the ever increasing spam on the internet, many internet providers are placing anti-spam filters on e-mail to stop the flow. Occasionally, these filters have been known to also stop legitimate e-mail. Should you encounter any difficulty with e-mailing Anda Engineering, please telephone and advise us of the problem.